Blower Motor & Fan for 2015 Subaru WRX STI
No.
Part # / Description
/ Price
Price
Discontinued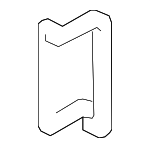 Flap
With climate control. Manual control.
Actuator
With climate control. Auto control.
Cabin Air Filter
Filter
This genuine Subaru cabin air filter is responsible for filtering air by keeping dirt, dust, pollen, and exhaust gases from entering a vehicle. Apart from providing clean air for drivers and passengers to breathe inside a cabin, this air filter also keeps ...
Blower Motor
These Subaru blower motors (72223FJ001) are fans that circulate hot and cool air through the ventilation system of your vehicle. These components are typically made of a DC motor, a mounted housing that you can bolt on the car body, and a fan. These compon ...